None of us could have dreamt how the last year was going to turn out and in particular, none of us expected children to have been out of school for so long. As home learning becomes the norm, it is more important than ever that safeguarding and child protection remain a priority. We take a look at some of the key ways we can keep children safe in an online environment.
Adapting to a new way of working
Teachers had to adjust incredibly quickly to not only implement effective remote learning but to also ensure safeguarding procedures were put into place to keep young people protected whilst learning in their home environment.
Alongside protecting young people, education leaders also had to adapt to keep teachers safe too whilst working with young people remotely. A larger responsibility also shifted to parents and carers as part of the bigger picture. It is key that parents and carers are aware of how their children will access their school work online, what websites they will be required to use and which members of teaching staff their children will be interacting with regularly.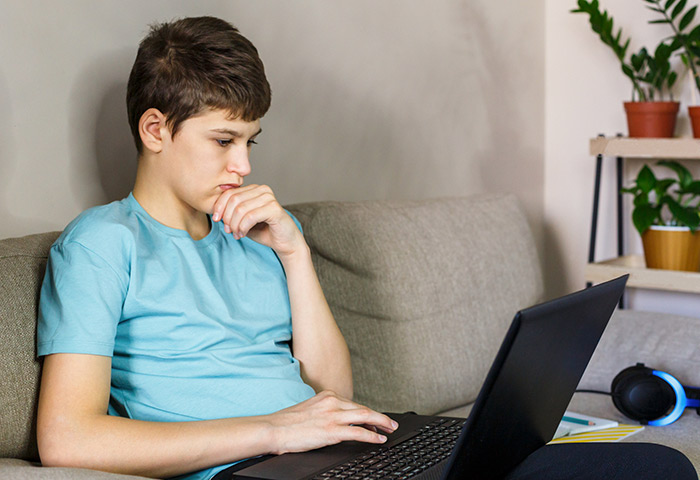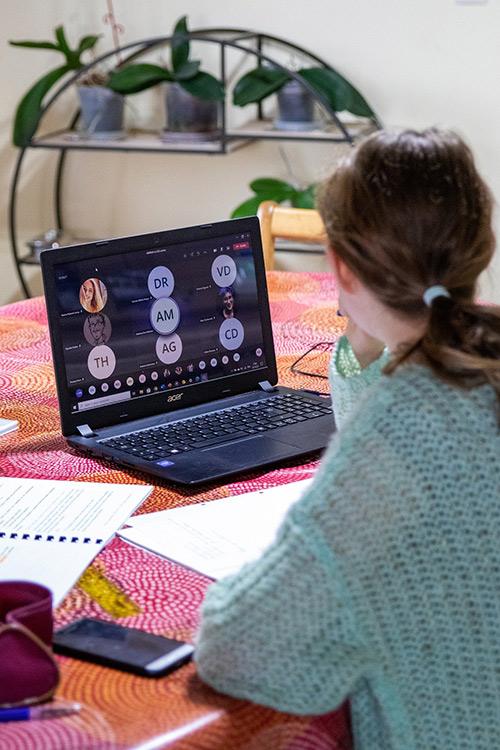 Staying safe in a digital world
Alongside having a good awareness of the work their children will be doing online, parents and carers also play a key role in keeping children safe in a digital world. If not already in place, they should be advised to make sure all digital devices in their home have parental controls in place and use filtering software to block malicious, and potentially dangerous, websites.
Now that virtual learning has been in place for such a long period of time, schools should be able to ensure that access to their systems follows essential GDPR compliance. This includes simple things such as not sharing private contact details over email (for example, they should always blind copy recipients in an email with multiple contacts in) and make sure permissions are in place when sharing any personal data, including usernames.
Teachers can also build every day online safety tips into their daily lessons, for example, helping pupils (especially older children) understand online dangers within social media or websites that can spread false information.
Digital etiquette
Whilst working online, it can feel like we have 24/7 access to people, but this can be hugely damaging to our wellbeing. Communication with students or parents should only take place within standard working hours unless it is a genuine emergency. It is not unreasonable for a school to have agreed contact hours to protect their staff's wellbeing.
It is also key that communication is only done through official school channels, not through personal email accounts or telephone numbers. Teachers should apply the same practice they would in school, including not sharing personal information and only using the school's devices.
When working with video, it is hugely important to set a professional, appropriate setting. Teachers need to always carefully check their background before meeting online with pupils or parents and also ensure the environment is quiet with no background noise.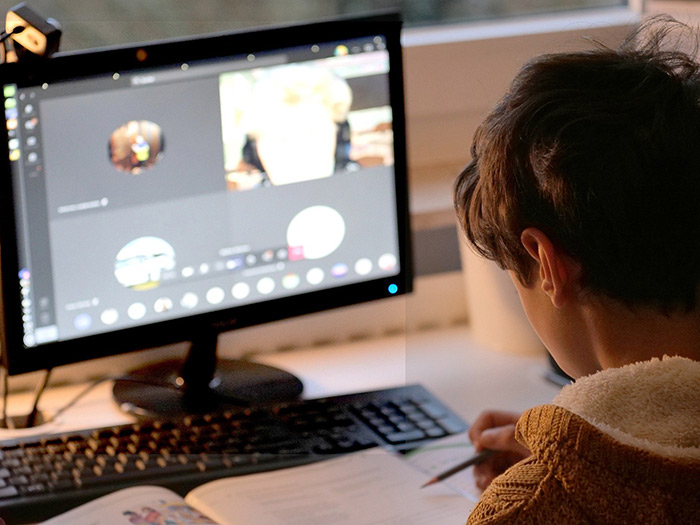 General well-being
More than ever, we are all feeling stress and anxiety and it can be hard to avoid those emotions being picked up on by children.
From mask-wearing and social distancing to a huge change in routine, we have all had our lives turned upside down and the stress from this can spill over into the home learning environment. It's also completely understandable for children to need some additional practical and emotional support whilst they adapt to such a huge change of routine.
If parents and carers manage to stay calm, confident and positive around their children, chances are their children will also feel the same, or mimic these behaviours. This will all help to create a positive home school environment that will keep children motivated and safe.